APPROACH TO CSR
CSRへの取り組み
ノルコーポレーションは、
様々な社会貢献活動団体に対しての支援活動を行っています。

Nor Corporation, We provide support activities to various social contribution activities groups.

プラン・インターナショナルの「Because I am a Girl」キャンペーンに賛同し、売り上げの一部を寄付しています。
We agree with "Plan I International's" Because I am a Girl "campaign and donate a part of sales. URL【https://www.plan-international.jp/】

本社に募金箱を設置し、「日本盲導犬協会」へ集まった寄付金を納めています。
We set up a donation box at the headquarters and paid donations to the "Japan Guide dog Association". URL【http://www.moudouken.net/】
ハイチ地震緊急募金へ売り上げの一部(10万円)を1月に寄付致しました。
We donated part of sales (100,000 yen) to the Haitian earthquake emergency donation in January.

ペットボトルキャップのリサイクルに協力しています。
We cooperate in recycling PET bottle caps. URL【http://www.re-lifestyle.com/】
「調布市社会福祉事業団 フレッシュベーカリーすまいる」の手作りパンを、NOL感謝祭でご来場者様先着100名にプレゼント致しました。
We gifted handmade bread of "Chofu City Social Welfare Organization Fresh Bakery Sumairu" to 100 visitors at the NOL Thanksgiving Festival. URL【http://www.jigyodan-chofu.com/sumairu/】
2011年1月、地域社会貢献活動の一環として、「東京都立調布特別支援学校」に、学習用教材として当社商品・什器を提供致しました。
In January 2011, as part of community contribution activities, we offered our products and furniture as a learning teaching material to "Tokyo Metropolitan Chofu Special Support School".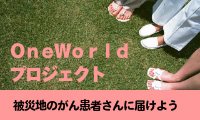 「OneWorldプロジェクト」に賛同し、
東日本大震災被災地のがん患者様に当社ウィッグを提供しました。
We agreed with the "OneWorld Project" and provided our wigs to cancer patients in the areas affected by the Great East Japan Earthquake. URL【http://oneworldpro.jugem.jp/】
株式会社BS様のご協力により、東日本大震災被災地である宮城県南三陸町へ「食料品、キャンドル、衣類等の救援物資」
を提供致しました。
Thanks to the cooperation of BS Co., Ltd., we offered "Relief Supplies for Foods, Candles, Clothing, etc." to Miyagi Prefecture Minami Sanriku-cho, the disaster area affected by the Great East Japan Earthquake.
CSRパートナー企業

CSR partner company
株式会社MNHは、2008年創設のソーシャルベンチャー(社会的企業)でNOLコーポレーションのCSRパートナー企業です。地域資源を活用した、新しい特産品を地域の人達と開発し、地域に雇用を生むことを目的としています。
MNH Co., Ltd. is a CSR partner company of NOL Corporation at social venture (social enterprise) founded in 2008. It aims to develop new special products using regional resources with local people and to create employment in the area.